Back to posts
2021-05-17
Running to new heights
They say that in life, you can build your own path, and I believe that's true. But you need a bit of luck, too, and, most importantly, a network of supportive people…and that, I have (built).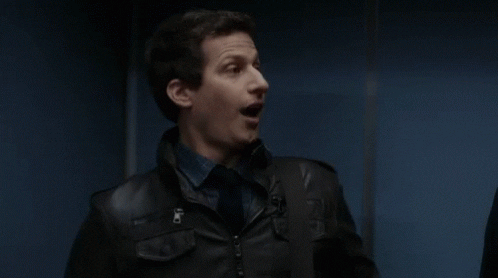 I moved to the UK from Romania almost 9 years ago with a goal in mind: I wanted more, I wanted to make a meaningful contribution. Since starting my journey in London, I've seen the tech ecosystem grow at an incredible pace, from a handful of startups out of Shoreditch in 2012, to what is now arguably the heart of European innovation. Rewinding back to the start of my London journey, I was fortunate to land a job at a Techstars backed startup. I didn't really know anyone, nor anything about startups back then. I offered to help one of the Programme Managers of Springboard (which merged with Techstars a year later) with an event. She then introduced me to the startups that were on the lookout for new people. And voila! I learnt everything to do with startups, from coding to project managing, building processes and onboarding new customers. This was my first step and where I first came across "venture capital", the path that some startups will take to fuel their growth. Going through Techstars made me fall in love with communities and ignited my power for building relationships, meaningful ones.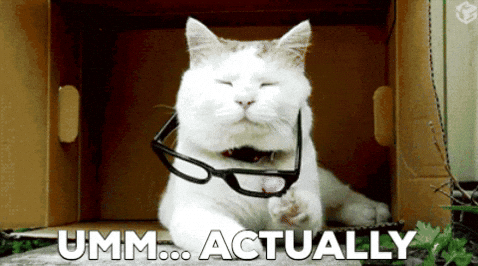 And getting in early at a high growth startup meant getting involved in every aspect of the business (because that's just what you have to do). I've orchestrated US to Europe launches (and vice versa later on), created communities from scratch, experienced first hand the challenges of expansion, planned and executed on go-to-market and launch, built teams and scaled operations, went through the highs of successes and the lows of failures. TechHub, one of London's oldest communities for tech startups, was my next step, placing me in the best position to build support programmes for over 800 international startups and entrepreneurs. It allowed me to better understand their challenges, the common pitfalls and the best practices of building and scaling a tech company. It was an exercise in pattern matching and high-touch support and advice, but going deep into the nuts and bolts of a business when needed. It also allowed me to build a huge network of investors, both in London and New York, many of whom I now call friends. At one of the investor dinners I met Kieran and Emma, part of the Ascension team. I was fascinated by their energy and passion to support early stage entrepreneurs and by their fundraising stories. I remember telling myself, "these two are really RUNNING".
I decided it was time for me to start accelerating, with my next step, by joining Digital Catapult. I was tasked with building the best playbook and investment programme for UK based early-stage startups, helping them understand the investment landscape and building their fundraising strategy. Over the past two years Digital Catapult has engaged with more than 200 funds, launched an education series with a focus on early-stage investment and helped the startups raise £300m+ of investment. I would like to think that I played a key role in making that happen.
Iulia Tudor on LinkedIn: #Cyber101 #MIGarage #termsheets
But, prompted by the pandemic, I began mulling over a question, "what's the point?"
You can't ask this question and avoid engaging with the next set of questions that stem from it. What are the things that truly matter to me? What do I want to focus on? How do I want to spend the next 10–20 years of my life, and career? I needed help answering them…So I reached out to David Fogel, who was mentoring on a number of the Digital Catapult programmes. Our honest and thoughtful conversations helped me build a framework for my future, laying out my strengths and my weaknesses and how to work with both to achieve my goals. This process made me realise that I wanted to focus on something with a bigger, more meaningful impact, for both myself and for society more generally. When I came across Ascension's Fair By Design role, something really clicked — it was personal. No one should pay a premium price on everyday goods and services. In the UK alone, there are 14 million people who live in poverty and are paying much higher prices to access essential services, compared to those in higher income households. One example is the exorbitant rates that they pay on their loans, assuming they can get one. People on lower incomes tend to live in more deprived neighbourhoods, where insurance would be higher than in some other areas.
This is a huge social mission to tackle, where investment and impact combine for something really important for a large portion of society. I saw my parents struggle economically when I was growing up. I vividly remember some of the conversations they had when they were trying to figure out how to play with their budgets so they could get a monthly travel ticket, amongst others. Back then, I couldn't understand what it actually meant, but going through the Fair by Design thesis was eye opening.
This is by far my biggest step yet, one I think will bring meaning to my path.
I believe, as does the Ascension team, in the relationship between impact and returns. The Fair By Design Fund's mission is to invest in startups that are tackling the poverty premium, making essential services fairer for those on lower incomes. As such, I'm bringing my connector super powers to the Ascension team to scale our portfolio support and make the world fairer, one step at a time.
If this is a mission that relates to you, as an entrepreneur, mentor, investor or funder, please reach out. I've been preparing for this marathon, and I'm now ready to run it with the Ascension team. To me, this is a no brainer! I get the opportunity to work with an amazing team, access the best early stage deals, whilst tackling big societal issues and doing the thing I love most — helping entrepreneurs go to the next level!